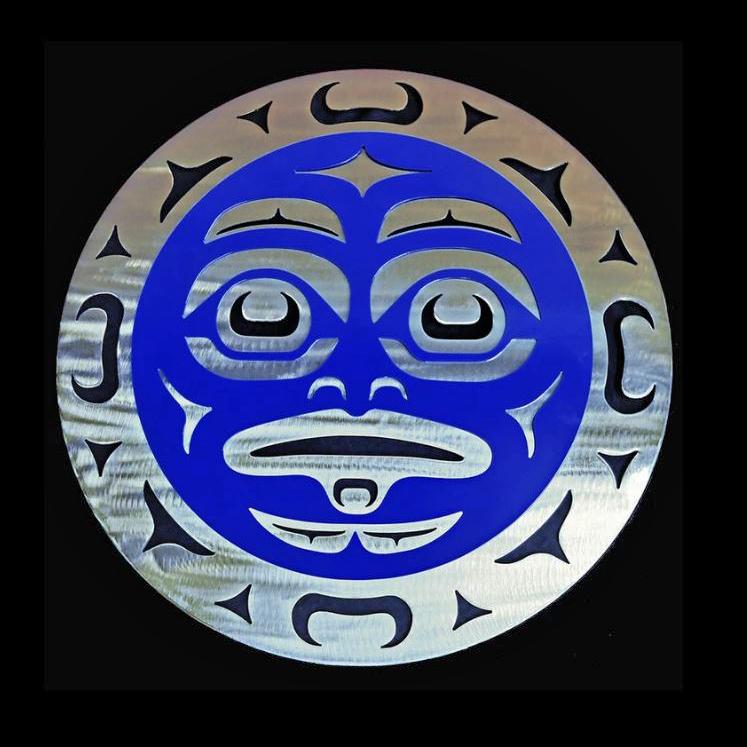 Ruggid Coast
First Nations Blue Moon
SKU:
  Made in British Columbia
This stunning Moon is created using 2 pieces of powder coated steel to provide lasting beauty and protection.

 This piece measures 24" tall
The moon is the Grandmother energy.  She regulates our emotions by controlling the tides, and we keep time with her as well. 

Raven stole the Moon from Sky Chief along with the stars and sun and put them in the sky for all.
---
Share this Product